More info on our 2021 program coming soon. The following is from 2020 and is likely how we'll need to operate again this year.
Throughout both World Wars, the Victory Garden campaign served as a successful means of boosting morale, expressing patriotism, safeguarding against food shortages on the home front, and easing the burden on the commercial farmers working arduously to feed troops and civilians overseas. Today many of us shelter in place, cabin fever has set in, and we think about our connected future. Now, we at LCF encourage you to grow what you eat, and eat what you grow. It is an easy way to be outside, avoid isolation, and nourish your soul. It's time for Victory Gardens 2.0. Orders will be filled on a first-come, first-serve basis. Substitutions may be made if quantities run out—limit of 8 packets per household. Pickup of orders will be at the Littleton Community Farm. In accordance with the Center for Disease Control (CDC), we ask you to follow the Covid 19 safety guidelines during pickup.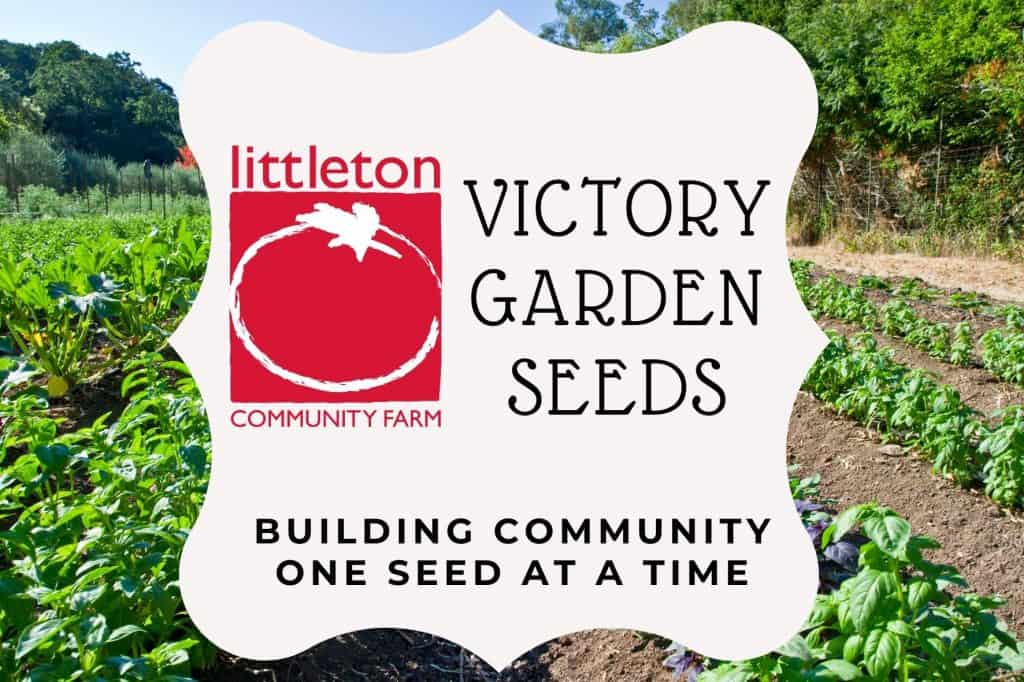 Ordering will open soon
We are inventorying what we have and checking with seed companies and those of you who saved seeds locally to put together our order form for 2021. If you saved seeds to share, please download the seed return form and drop off your seeds with the form at the Reuben Hoar Libary.