Welcome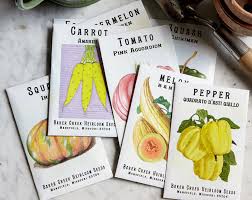 Littleton Seed Library is a source of seeds for the people in and around our community. Our seeds come from seeds we purchase or get donated.
The Littleton Seed Library is usually available in a repurposed card catalog in the Reuben Hoar Library in Littleton, MA. In 2020 and 2021 we had to take online orders and distribute seeds in a controlled drive-thru operation that adhered to personal protection and distancing guidelines due to the Covid-19 crisis. That distribution is complete.
We expect to be back in the Reuben Hoar Library for 2022 but check back here from time to time to learn about any updates to the plan.
If you are interested in saving and sharing seeds, you've come to the right place. We offer educational information and resources for beginners to advanced seed savers and gardeners and our members love to help new members get started.